Email Courses for People
Willing to Learn More
About our courses. All our courses treat of the basic Jungian themes such as dream interpretation and the I Ching. They address beginners and people in search of valuable information regarding Jung's approach of psyche (the individuation process, the collective unconscious, synchronicity, and more...)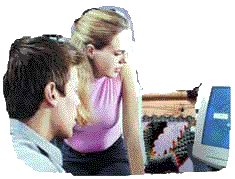 Courses are made of lessons delivered through email, just like any email message, on a schedule (usually one lesson every two days).
Please notice that nothing similar may be found on the Net. And what is worth, you benefice from unlimited support during the course long from a real person.
Online Assistance. We provide online assistance with our courses. Assistance is free of charge and covers almost any issue. (There's no assistance for free courses though!) If you choose the workshop version of our courses (where available) you may complete some home assignments, submit your own work with your dreams and receive immediate help.
Save and receive the updates free of charge. You can save your lessons on your PC or CD/DVD media, and even print them. You can take them with you wherever you want. We also send you the updates (when available) free of charge.
Google Play Books. Now you can order our courses as PDF through Google Books and start reading within minutes. Click here to learn more.
List of available courses:
- Jung and Dreams
A 12-lesson email course dealing with the Jung's method of dream interpretation. Learn more...
- Dream Interpretation Methods
A 10-lesson email course treating of the methods of dream interpretation, from primitives to Freud and Jung.
Learn more...
- Dream Interpretation Pack $15 Off
Consists in the above two courses packed together with two extensive papers on dream symbols (PDF). Learn more...
- I Ching Methods and Meaning
A 10-lesson email course teaching you the usage of the I Ching (Book of Changes) as a divination tool. Learn more...
What I need to follow these courses?
All you need is an email address because our courses are sent trough email as lessons, formatted like email messages.
When can I start?
Since our courses are sent through email, you can start right now.
Can I attend your courses during the holidays?
Yes, of course.
How I pay?
You pay through Fastspring (the following methods are available: credit card, PayPal, wire transfer).
Should I login to your e-learning platform in order to access the course?
No, you shouldn't. Since we deliver our courses via email you don't need to login to an online account on a schedule. You don't even need to register and provide your personal details.
What if I miss a due lesson?
No problem. Just ask and we'll send it to your email address.
What about the courses resources?
All the courses resources are offered free during the courses long.
What if I need to study further?
We offer several post-course packs upon your request. Also you may access our online forum to discuss about the Jungian issues.
Have more questions? Please send them to support@carl-jung.net or to our online forum at http://groups.yahoo.com/group/jung_for_beginners.