Thanks for your interest in Carl Jung Resources!
This site is made and supported by a group of friends of Carl Jung, dealing with psychoanalysis, I Ching and the occult phenomena.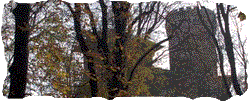 We are interested in his depth psychology and committed to spread it worldwide through short essays and mainly through email courses intended for beginners.
Moreover, we offer online assistance with Carl Jung topics should you follow our courses and wish to learn more.
You may keep in touch with our news and updates by subscribing to our newsletter here.
You can talk about Jung's matters by joining our forum at http://groups.yahoo.com/group/jung_for_beginners
For copyright and collaboration issues, please send your inquiry to support@carl-jung.net.
Note: We usually respond within two business days - if you don't receive anything from us within this time range, please check your spam folder. We also suggest you enter our email address in your contact list to be sure you'll receive our message in your inbox.